Quality Assurance

Imports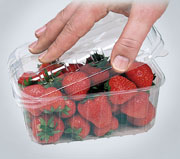 The high standard of continuous implementation of production innovations and know-how at
NGP PLASTIC ABEE
provides considerable flexibility in fulfilling even the most demanding requirements of our customers.
It has a large number of products, in various forms, materials and colours and is in a position to find solutions for many types of packaging.
Each clamshell produced by our plant embodies technological perfection in the sophisticated look and is presented to our customers with the certainty that it completely satisfies each and every packaging specification for their products.
© 2021 NGP PLASTIC

κατασκευη ιστοσελιδων: